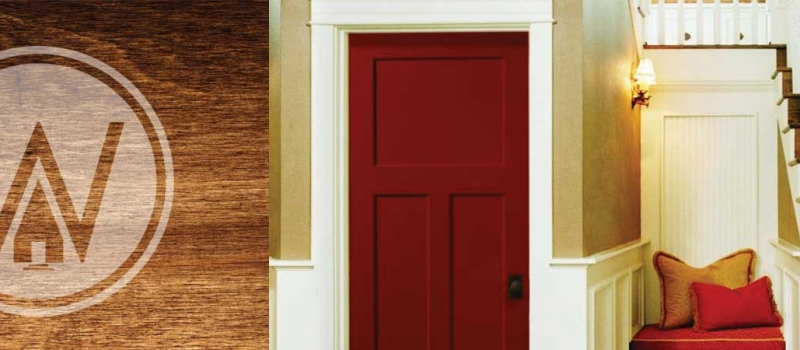 INTERIOR DOOR AND

MILLWORK REPLACEMENT
So you have the home you love and just want to update a few things. Great. We can help you with that. We recognize the desire for people to get a fresh look for their home and put the days of builder-grade hollow core doors to rest.
We have successfully transformed many houses in this way. Replace your interior doors with something more stylish and substantial or create a more elegant look with larger base moulding.
We work with a variety of materials and suppliers, so it will be up to us to get a plan together as a team to meet your needs. Some of the things that make our approach to interior trim and millwork replacement different from the other guys.
Details – we inspect materials before we place them
Sourcing – we work hard to ensure hardwood is sustainably harvested
Planning – we know the right way to order the product, so you aren't left with a pile in the dumpster
Design – we've studied historical architectural styles so we can recommend the best options for your look
Finishing – we offer a turnkey service, so you aren't left holding a paint brush in the end
Ferche Millwork is an industry leader in millwork supply and profile distribution. We utilize  many of their products when matching to an existing profile in a home or creating a stacked combination of profiles for that perfect look.
For a superior, renewable product in the marketplace, we have partnered with LP Smartside to bring their Wisconsin-made product to Madison. LP Smartside is product made from renewable lumber products and is engineered by coating wood chips with rot and insect resistant zinc borate and using pressure and adhesives to bind the panel together. What results is a product that is paintable and has all the advantageous properties of wood without the headache of shedding paint. LP Smartside can be finished in any Sherwin-Williams color and is designed for stability and resiliency in our fluctuating, seasonal climate.